Learn about solar right from your living room!

Call or subscribe to Ambassador Energy College Newsletter to receive emails announcing new class dates and times.
Advanced Solar PV Design & Installation
5 Day Solar Training Course Offered by Mount San Jacinto College partnered with Ambassador Energy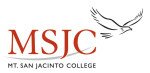 This is a Mount San Jacinto College course designed to prepare students for NABCEP PV Installation Professional Exam. The NABCEP Entry Level Exam is administered by Ambassador Energy on the last day of class. In this solar class, students will learn PV system component specifications, advanced solar fundamentals, sun path, system design, string sizing, site evaluation, shade analysis, system sizing, overcurrent protection, grounding, NEC Code for solar, wire sizing, conduit sizing, electrical and mechanical design considerations, system commissioning, system maintenance and OSHA safety standards.
The training includes a hands-on project where students will install a complete PV system in the classroom. This course is offered through Mount San Jacinto College which is accredited by ACCET, an accrediting agency recognized by the US Department of Education. This class provides 40 of the 58 training hours required for NABCEP PV Installation Professional Candidates. For more information on the different NABCEP credentials, please CLICK HERE.
This class is for students who have previous solar training or equivalent work experience in the field. If you are unsure if you meet the requirements, please call us. This training program will help prepare students for employment as a PV installer or PV system designer.
Attending Course Online
This course may be attended ONLINE from any location. Students attending online will work at their own pace.
Course Includes

Over 20 hours of video instruction
Lesson reviews
Mutliple Quizzes (over 250 practice questions)
Fulfills for 45 hours of technical training requirements for the NABCEP PV Installation Professional Exam
To sign up for the online Advanced PV Design and Installation course, students must call Mt. San Jacinto College during business hours at 951-487-3707.
Students should say they want to register for the class which is "Section #9289" and the students can pay the $1,599 tuition with a credit card over the phone or they can mail a check after registering.
Course Tuition
$1,699.00 – Classroom
$1,599.00 – Online
Tuition includes textbook and NABCEP Entry Level Exam Fee.
Call 1-866-586-1840 to ask about tuition discounts for qualifying teachers and students.